12"x24" Steel Pit Fire Camping Grill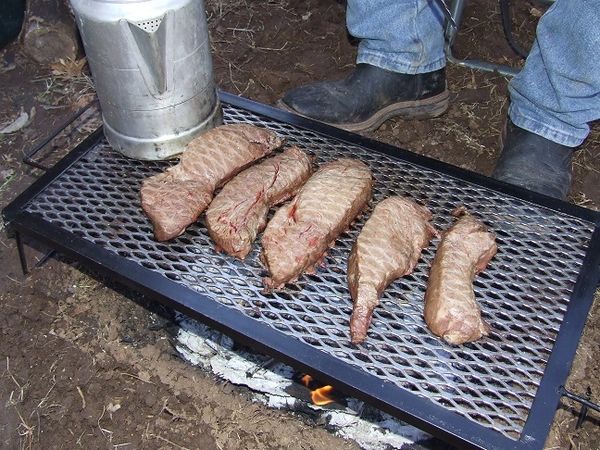 12"x24" Steel Pit Fire Camping Grill
Steel Pit-Fire Grills.
Heavy Duty, Folding Legs. The iron rod legs fold up flat under the frame when not in use. Manufactured directly for
Tincross
in Piedmont, Oklahoma. Comes in 2 sizes: 12"x12" and 12"x24". 1 year warranty on the legs and frame. These grills easily support 100 pounds of weight on them, yet the 12"x24" long grill only weighs 7.6 pounds. Steaks not included. Contact me for quantity discounts or dealer enquires.